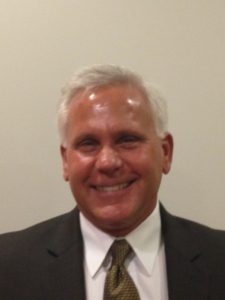 VAACE is pleased to announce Dr. Christopher M. Coro as the 2017 VAACE Conference Keynote Speaker.
Dr. Coro is an Education Program Specialist at the U. S. Department of Education's Office of Career, Technical, and Adult Education (OCTAE).  He is currently serving as the Deputy Director for the Division of Adult Education and Literacy. Among his duties, Dr. Coro oversees the implementation of various research and technical assistance activities for OCTAE's Division of Adult Education and Literacy. He has also been involved in the development of regulatory and non-regulatory guidance to support implementation of the Workforce Innovation and Opportunity Act.
Prior to joining the U. S. Department of Education, Dr. Coro directed a large, comprehensive adult education program at Northampton Community College in eastern Pennsylvania.  In addition to experience in adult education leadership and professional development, he has 17 years of experience as a classroom teacher—11 years as a high school modern language and social studies teacher and 6 years as an adult ESL instructor.
Dr. Coro holds a Bachelor of Arts degree in Modern Languages and Communication Arts from Hofstra University.  He also holds a Masters of Science degree and a Doctor of Philosophy degree in adult education—both from Capella University.