VAACE AWARDS NOMINATIONS
If you know a great program administrator, teacher, volunteer, support staff, or workplace partner, shout it out from the rooftops by submitting a nomination for a VAACE Award! Nominating is quick and easy, and it's a great way to recognize someone who has brought great talent and energy to the field of adult education.
All nominations are due by 10/6/17.

Congratulations to TJ ACE Program Manager Susan Erno: Runner-Up for COABE Outstanding Administrator of the Year!
Susan Erno COABE Admin of the Year Award Runner Up PR

VAACE 2016 Awards
Congratulations to 2016 VAACE Awards Recipients!

2016 President's Award- Jane Swing
Outstanding Adult Leadership Award- Linda Allen, Region 2 (pictured)
Joan E.D. Kushnir Teacher of the Year Award- Karen Gent, Region 2 (pictured)
Volunteer of the Year Award- Edna Carr, Virginia Beach City Public Schools
Outstanding Support Staff of the Year Award- Yvetta Gueste, Region 4
VAACE 2015 Awards
VAACE congratulates recipients of the 2015 awards!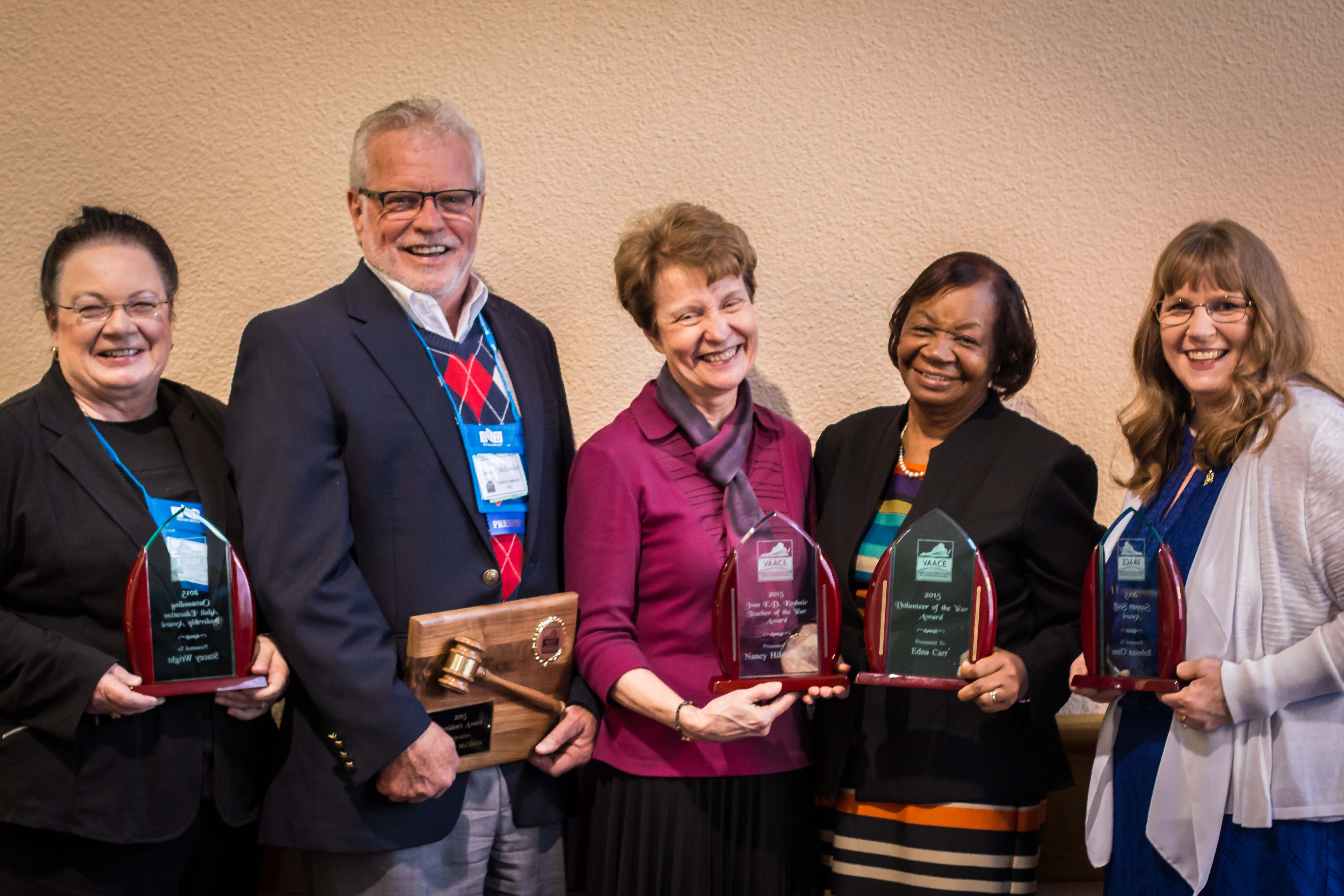 2015 Outstanding Adult Education Leadership Award: Ms. Stacey Wright
2015 President's Award: Dr. Lennox McLendon
2015 Joan E.D. Kushnir Teacher of the Year Award: Ms. Nancy Hildebrandt
2015 Volunteer of the Year Award: Ms. Edna Carr
2015 Outstanding Support Staff Award: Ms. Rebecca Cline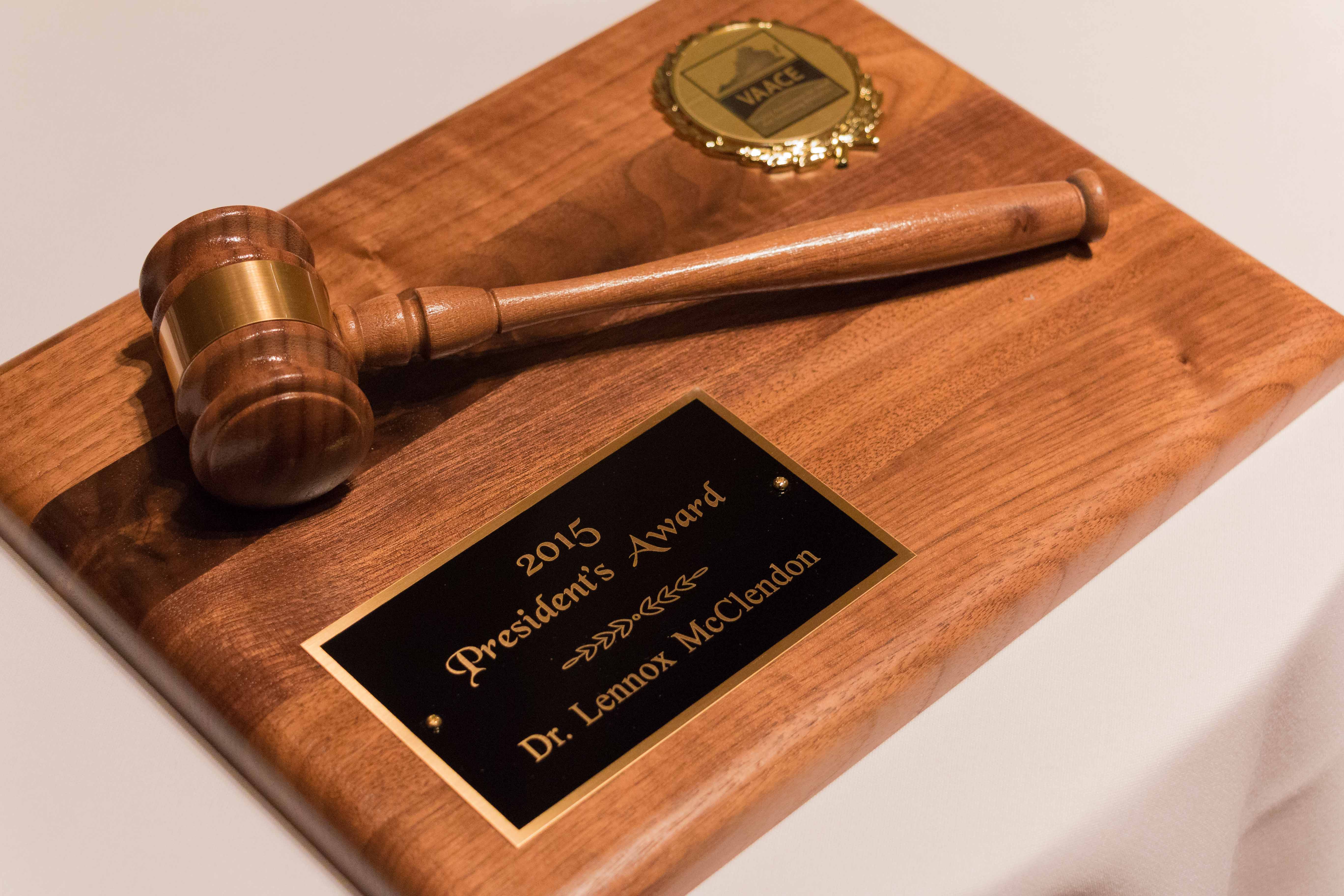 Thanks to all who support adult educators! We could not be successful without you!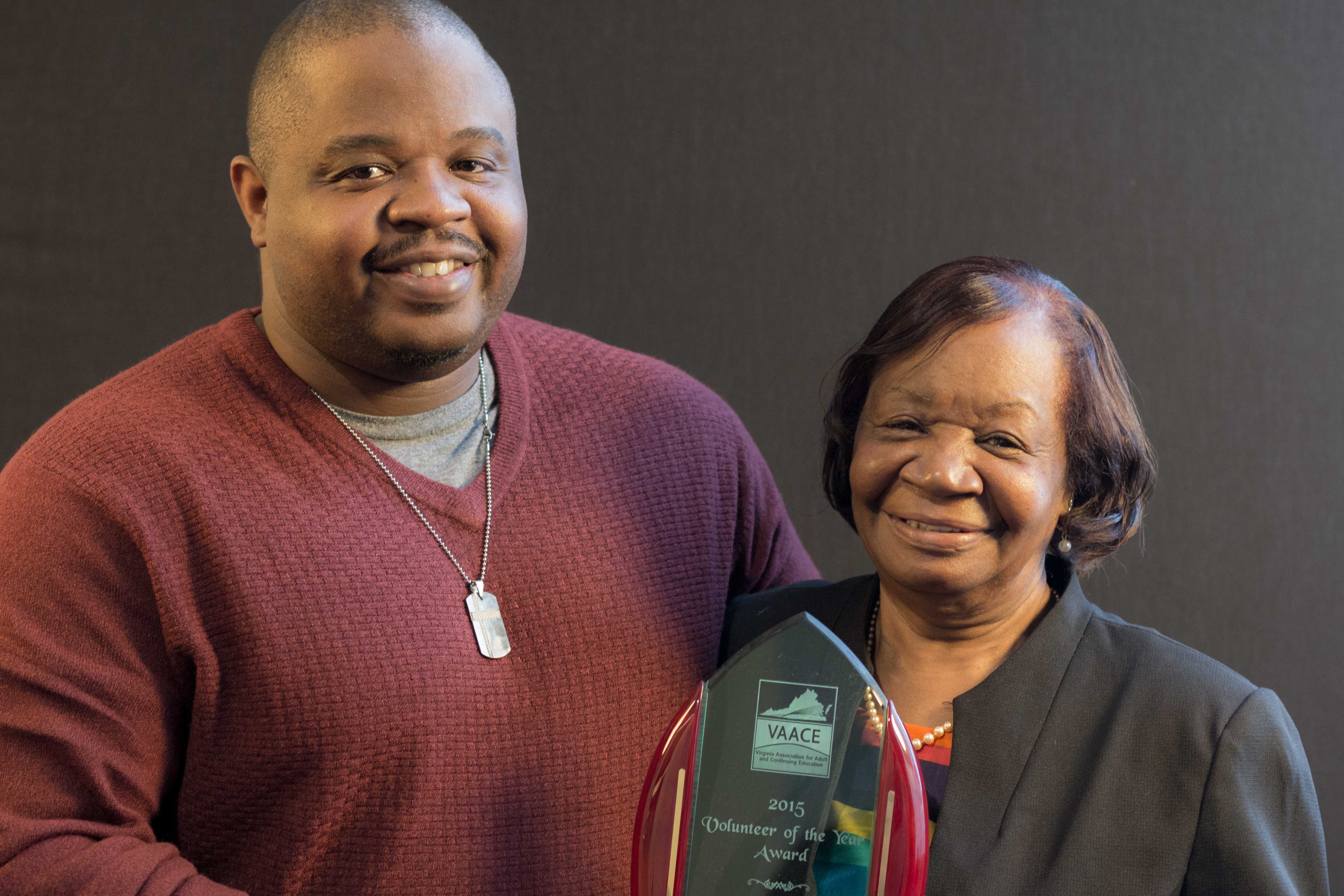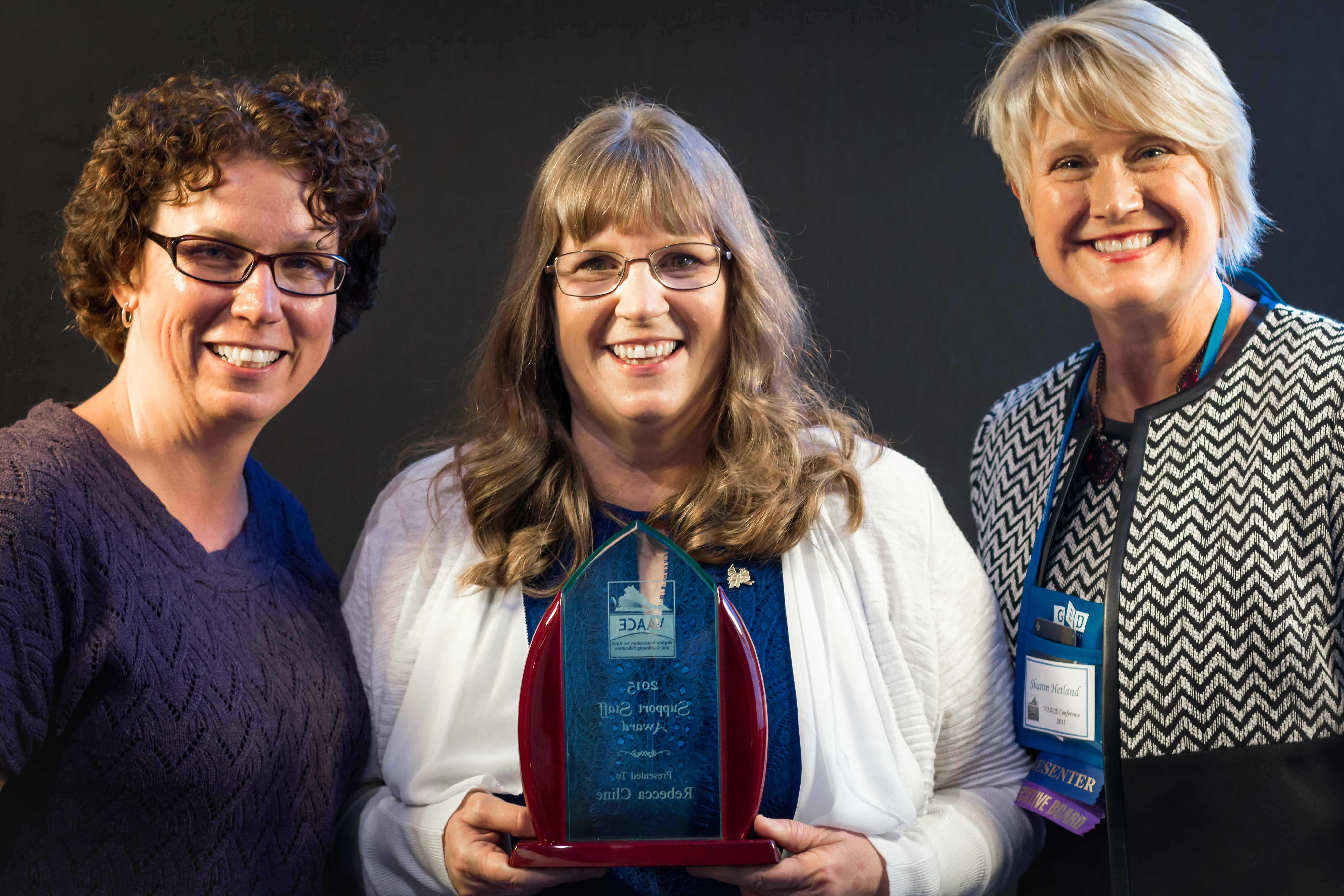 Videos are available for view on YouTube. Click
here
for the link.