VAACE members and adult learners made their annual visit to the state legislature in January to speak with state legislators about the importance of adult education.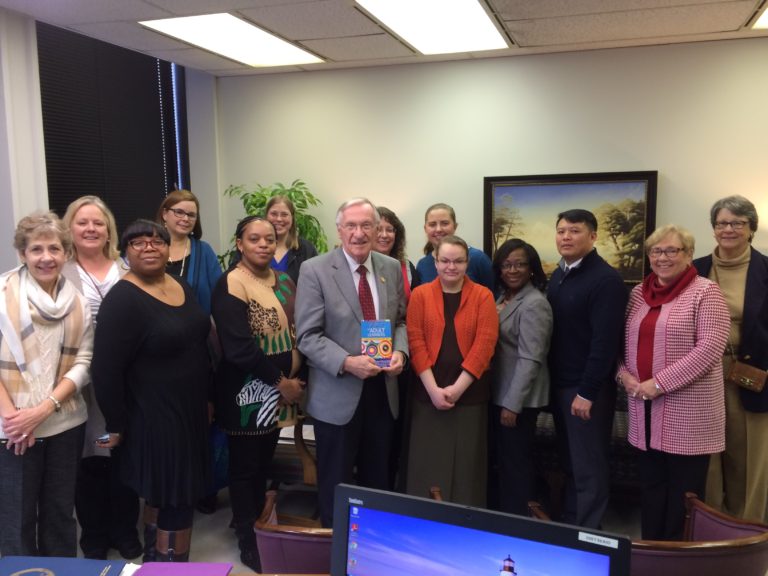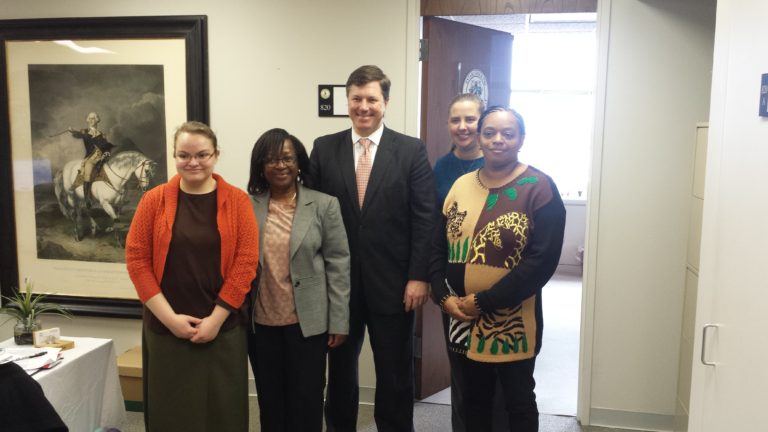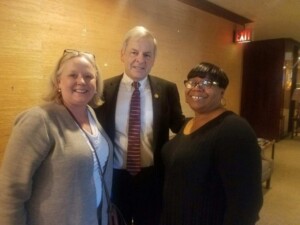 Carol Coffey, VAACE Member and TJACE Regional Specialist, was accompanied by one of their program's adult learners, Sharon Eldridge.
"One of the best days of my life!" stated Ms. Eldridge, National External Diploma Program (NEDP) client at TJACE, after a recent visit to the VA General Assembly. "I was so happy to share my adult learning story with Senator Creigh Deeds and Delegate David Toscano (pictured with Carol and Sharon). They both seemed genuinely supportive and appreciative of my hard work towards my high school diploma. They took the time to congratulate and take pictures with me. I was thrilled!"
While at the capitol, Sharon and Carol also attended an Education Sub-Committee meeting and observed the Senate in session. "To see law-making in action was fascinating. I will never forget this extraordinary experience," noted Sharon.
TJACE offers both GED and NEDP high school credentialing programs for adults in Charlottesville City and Albemarle, Fluvanna, Greene, Louisa and Nelson counties.